ZBrush: Second Attempt
---
Posted on Wednesday, November 24th, 2010 by Malin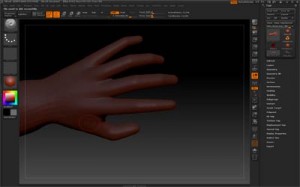 Without a reference so it's a bit wonky, but there ya go!
---
Kinda First ZBrush Attempt
---
Posted on Friday, November 12th, 2010 by Malin
3 years ago or so I tried making a human head in Zbrush. I ended up with an ugly looking mushroom and uninstalled the program.
Today after my second class, I tried some doodling. A friend of mine told me a newbie should try to make "an evil dude; something you find really disgusting", since human heads are harder.
Here's my doodle: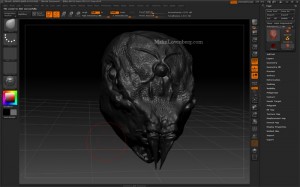 Yes, I am scared shitless of bugs with fangs! Especially if they're slimy…
---
What gets you psyched?
---
Posted on Wednesday, November 10th, 2010 by Malin
I just wanted to share two videos that has made me feel psyched about creating games.

First one out, a "Behind the Game" video of one of my favorite games by House of Tales; Overclocked: A History of Violence. Seeing the little group of people all cramped up in a tiny room, creating something that cool made me feel happier than I had been in months. I wanted to be one of those people. (Which is one of the reasons I applied for the university I'm currently at, in the first place!)
And now, on to the second one! I am currently enjoying Vampire The Masquerade: Bloodlines, taking my time while feeling a bit of sadness of how broken the game was when it first shipped, and how much I would love to see something like out on the market again… And so, and while effortlessly browsing the web… I found this.
My fingers start itching just looking at it and my mind screams "Damn, THIS is why I want to create games!"
Alright, now I'm done, and now I have to sleep. I got a ZBrush class starting tomorrow. Yay!
---