Inspiration for creativity: Susie McMahon
---
Posted on Thursday, January 27th, 2011 by Malin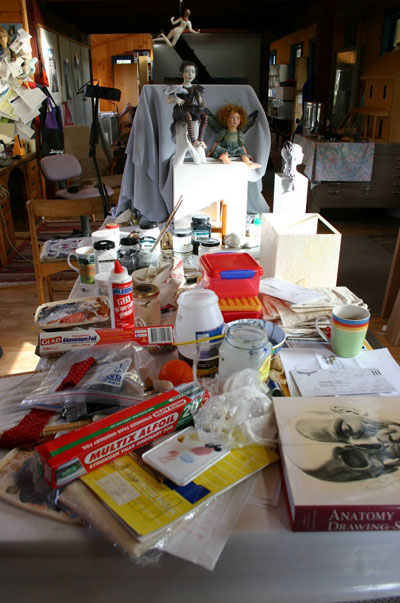 Browsing the interwebs and I found this: a look inside a studio of a dollmaker who goes by the name of Susie McMahon. Insta-love! Such a cute studio and it just makes me feel inclined to create so much stuff! Ahhh I wanna, I wanna! *Jumps up and down*
---
Stop Motion
---
Posted on Tuesday, January 25th, 2011 by Malin
Since I haven't fixed a portfolio yet, I thought I'd show off the stop motion movies I've made throughout the years.
Not too many, but here ya go!
---
Concept Sketch to 2D Graphic Production Course II – DONE!
---
Posted on Sunday, January 16th, 2011 by Malin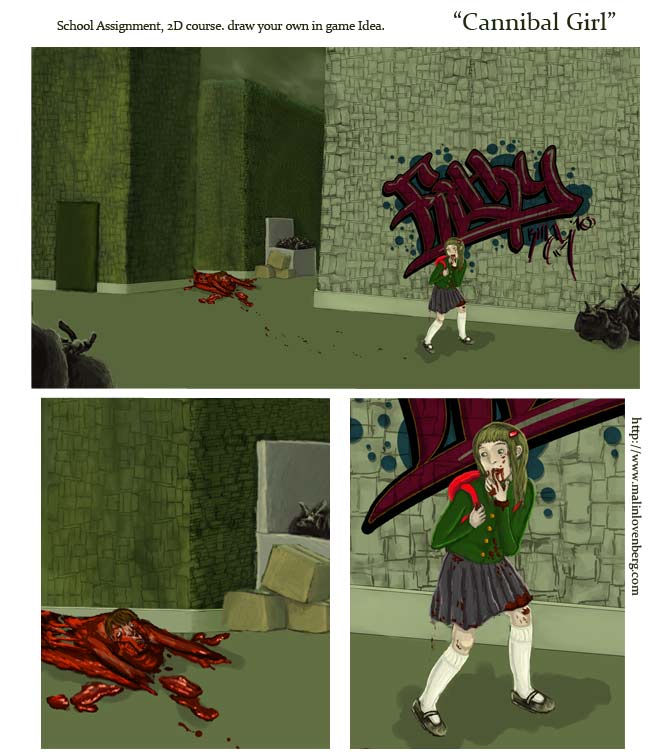 Not satisfied with the bricks nor the dead man, but y'know… The show must go on!
I have an exam today in another course. Wohoo!
---
Zbrush Course – DONE!
---
Posted on Friday, January 14th, 2011 by Malin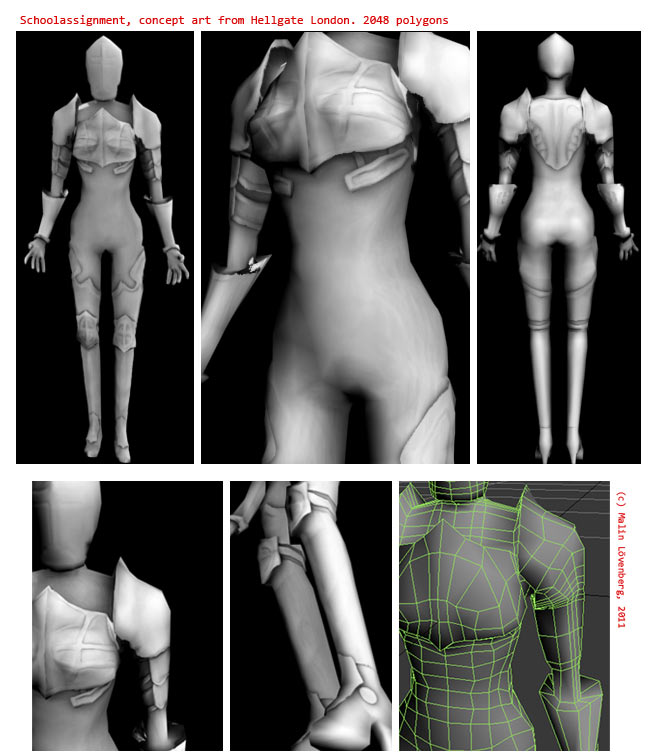 And here's my result!
The assignment was to understand Normal and Diffuse mapping + exporting a high poly model you made in zbrush and "topologize" it to a low poly version.
Woopwoop!
I'm really hyped to keep on doing this to get better.

Just got some other school work to do first!
---