Junkie Conversation Tree
---
Posted on Sunday, October 23rd, 2011 by Malin
I'm having a blast figuring out how to use different tools for dialogue trees.
My first try is from a game called Dream Orphans (working title), and it's now up on the front page! Wooh!
---
Parents who know what you like without knowing it themselves
---
Posted on Sunday, October 16th, 2011 by Malin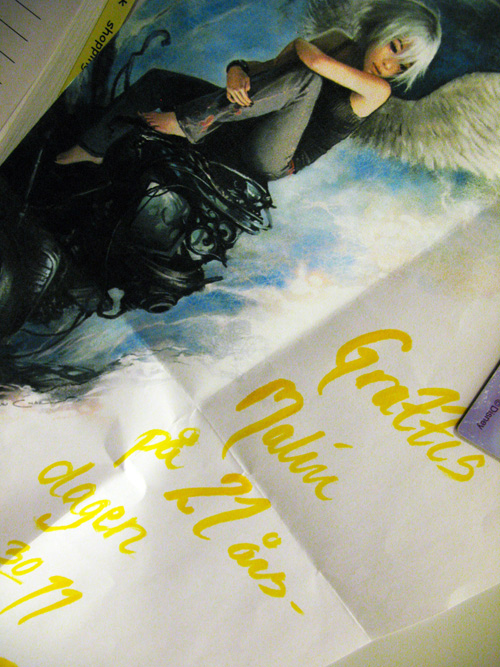 I received this on my 21st birthday – a printed picture of an angel and a happy birthday message. My mum loves sending angels, but what I don't think she knew was that this specific angel was drawn by one of my favorite artists: Jason Chan.
I was quite surprised when opening the letter!
It's now sitting on my refrigerator, and I am very happy.
---
Trashy Sketches of Prostitutes
---
Posted on Friday, October 14th, 2011 by Malin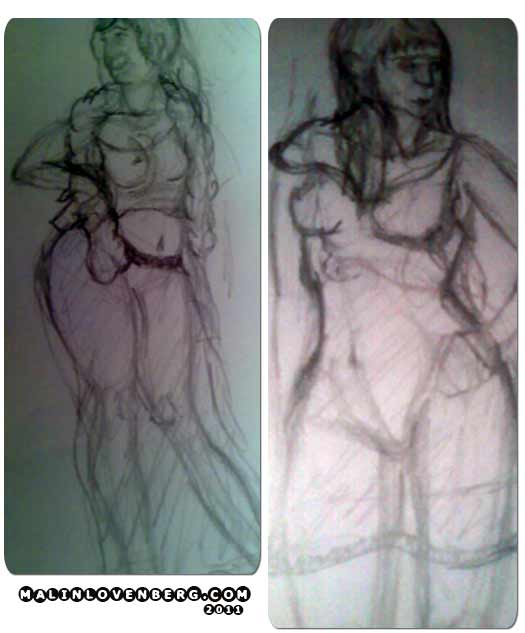 Two images I doodled of Elizabeth and Clara from my short story "Liar", which can be read by clicking here.
(My camera's slowly kicking the bucket, so all you get for now are two shotsfrom my cellphone.)
---
I have a Show Reel, finally
---
Posted on Thursday, October 6th, 2011 by Malin
It's up on the main page as well. Hopefully in the coming years I'll be updating it with a lot better amazing stuff!
---
ZBrush The Sad Man
---
Posted on Tuesday, October 4th, 2011 by Malin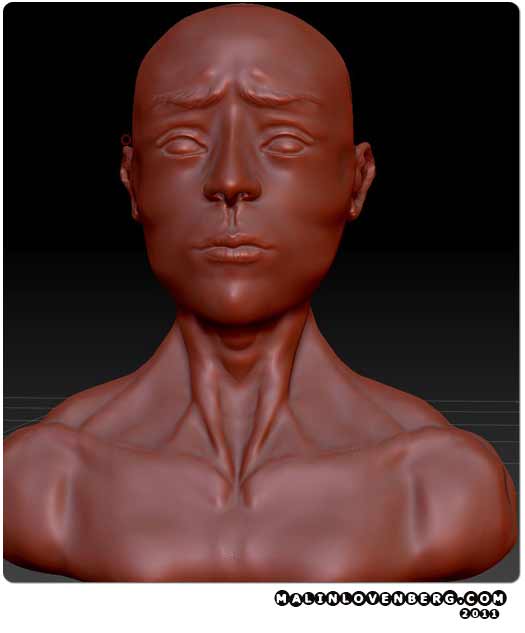 An assignment for school, learning different techniques in Zbrush. For once I enjoyed sculpting in ZBrush and I did not have as much trouble as I had the last time. Must be a sign that the teacher's good, right? Or maybe I'm just getting better, eheh.
---