Game Jam & Game Masquerade Posters
---
Posted on Sunday, November 6th, 2011 by Malin
Made two posters for two events at my university. Nothing too fancy. SO EXCITED about the Game Jam. Hopefully I'll be able to attend!
Click for a bigger view!
---
Go, go, Powerranger
---
Posted on Thursday, November 3rd, 2011 by Malin
I have lots of e-mails and meetings and assignments and classes and blahdehblahblah. Movie Analysis class is quite fun. I started liking "Sånger från Andra Våningen" again – a movie I liked as a kid, but thought nowadays to be too depressing and strange.
Actually… It's hilarious! And has beautiful shots.
ANYWHO. Many changes are occuring. In a few weeks I'll be giving my three months notice of my apartment. This also means that in a few weeks I have to have found another apartment, and god knows what district (or what country?) that will be.
I'm in the process of finding an internship, and I know it's the same for all the other people out there; waking up in the morning to find emails with "Sorry, but no" is never fun. It takes the life out of you.
But when you actually get a "Actually, maybe. We should talk", it's the most energizing boost EVHURRR.
…until you realize even more planning is about to begin and you freak out even more.
And when all this internship business is over and done with, even more stuff will happen. My exam paper. EEP.
In the meantime, I'm also mesmerized by Anne Rice's Mayfair Witches trilogy. She's been able to create a fictional character I hate but still understand more than any character I've ever read about. Respect.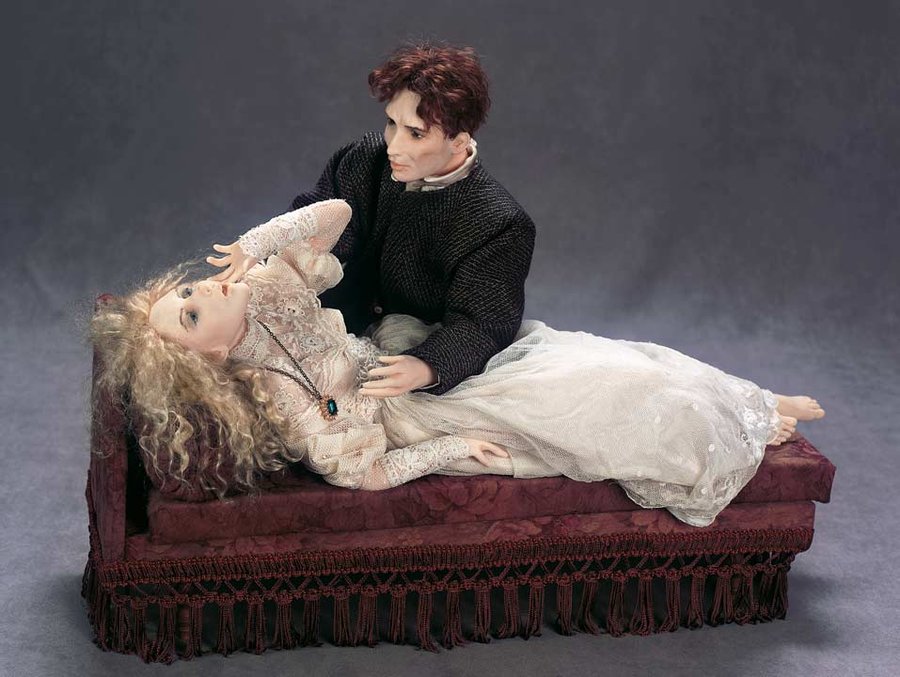 I found the most beautifully crafted wax dolls out of the main character Rowan, and my main HATEHATEHATEobject, Lasher. ROWAN IS SO PRETTY.
(Can you read how cramped my mind seems to be? Lots of stuff. Lots, lots. Fo' shizzle.)
---