New life, but not really.
---
Posted on Sunday, January 20th, 2013 by Malin
As I'm sitting here, eating my lunch, more than one year later since I first arrived to Germany, I realized something.
…I haven't updated my blog! HEH. Things have been very hectic lately, and actually, quite fun. Just before the new year started, I moved for the fourth time. This time together with two amazing people that I got to know through Daedalic; two of my former work colleagues, actually! It's late January now and we've been getting along quite well at the new place, even though I did accidentally splash wall paint in one of my roommates' hair (the "bird poop brings good luck"-joke I made after was not appreciated) and unfortunately I also broke one of the doors' handles while trying to close it, making me fall flat on my ass. (Either I'm the she-hulk, or that plastic monstrosity was old and crappy. You choose.)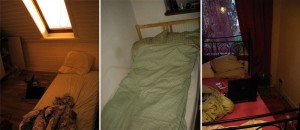 My last three rooms.
Before all three of us could move in completely we needed to repaint all of the rooms, as well as a horrendous dark brown cupboard in the kitchen. It's stylishly white now along with almost everything else in the apartment.

One of the rooms being painted and our improvised clothing rack for our washed laundry.
It took many nights after work and a lot of chinese food, but we did it! Well, the inside of the cupboard is still left and we do not have any pans to cook food in, thus leading to more chinese food (and boiling water for tea inside of the oven), BUT this is one of the first apartments in a long while I've actually felt at home in.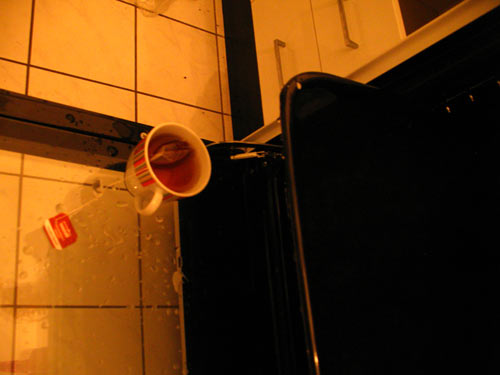 Living Spartanian.
After one of the rooms were finally dry from all of the paint, we assembled and packed the necessities out of the boxes.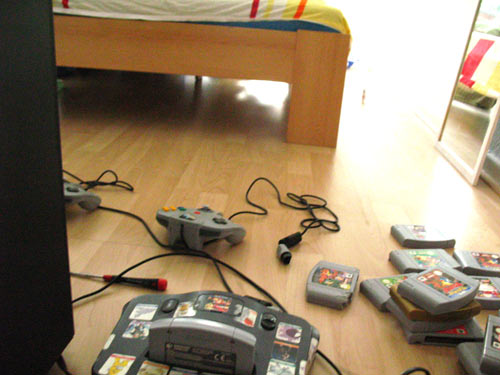 Bed and Nintendo. Unfortunately the PS2 was scuffed away as soon as one of my roommates found Golden Eye.

I started this new year by working at Daedalic again; once again in January (I started last year in January, heh), and I'm now working with Scripting and Staging instead of Game and Narrative Design.
There's a lot of new stuff, leaving me with the manners of a sloth as soon as I come home; eat and sleep at once, but hopefully as the new impressions turn fewer I'll be able to work some more on modding and quest designing when I go off work, or, at least during the weekends. For now I'm keeping the weekends for sleeping (and a little bit of video gaming… shhh!)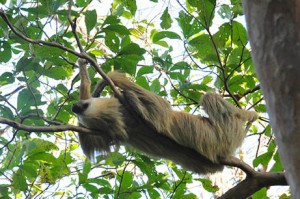 Me and the sloth bid you farewell for now~!
---