Trashy Sketches of Prostitutes
---
Posted on Friday, October 14th, 2011 by Malin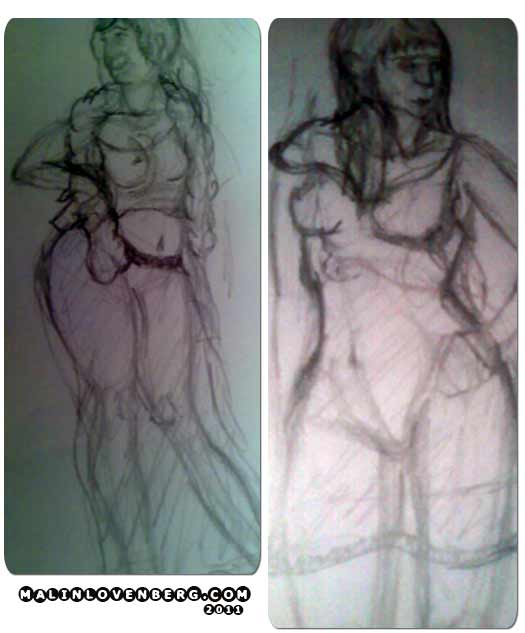 Two images I doodled of Elizabeth and Clara from my short story "Liar", which can be read by clicking here.
(My camera's slowly kicking the bucket, so all you get for now are two shotsfrom my cellphone.)
---
Last Assignment from Life Drawing
---
Posted on Sunday, August 28th, 2011 by Malin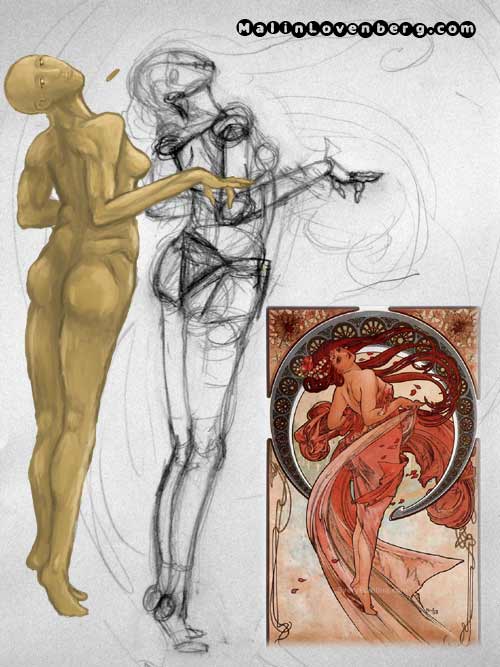 Last, and the most important! We were to take a painting and paint it ourselves with the methods we've learned under the summer, but also drawing where the muscles on the body would be (for you who do not know: I took a summer class called Life Drawing with the wonderful teacher Pernilla Persson).
I took a beautiful painting by Alfons Mucha called Dance, from 1898.
---
Long time no see: I'm working on some anatomy!
---
Posted on Friday, July 1st, 2011 by Malin
(HAH, that rhymed! …sort of!)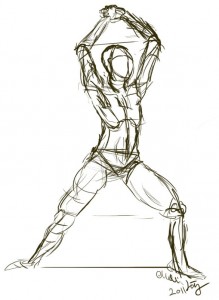 Well, not so much anatomy as movement in poses.
3 weeks ago I could not have gotten this result. I still have a long way to go, but at least I'm having lots of fun getting there!
---
Concept Sketch to 2D Graphic Production Course II – DONE!
---
Posted on Sunday, January 16th, 2011 by Malin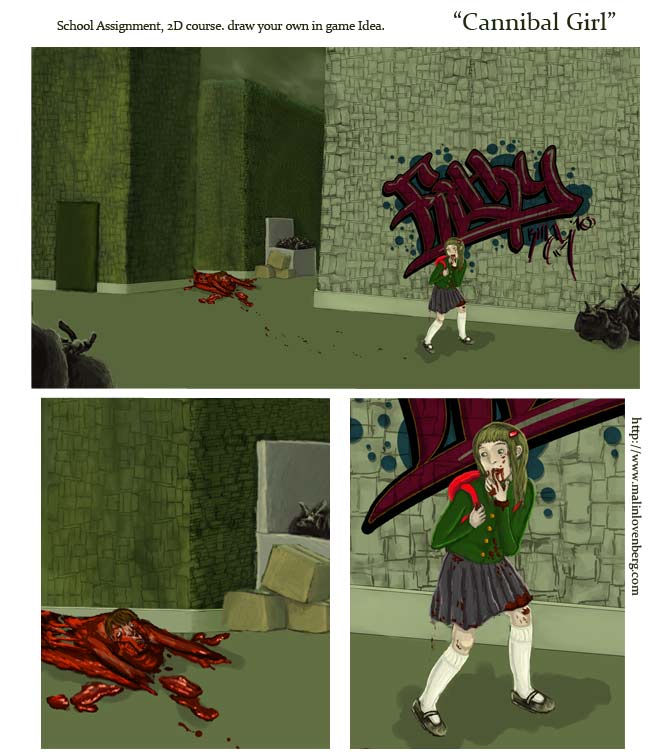 Not satisfied with the bricks nor the dead man, but y'know… The show must go on!
I have an exam today in another course. Wohoo!
---