---
About Me
I create stories in many forms and sizes, as anything that creates an impact that you will remember for the rest of your life makes me giddy, so there's no way I am willing to limit myself. In my free time I write short stories, create modules, play video games and create stop motion films with figurines I've sculpted myself.
I am also editing a story of a comic that is currently under development by two of my friends.
Game Industry Experience
Deponia 3: Goodbye Deponia

Scripter
Germany, Hamburg, Daedalic Entertainment 2013
Involvement:
Implemented puzzle logic, text, backgrounds, items and dialogue for the adventure game "Deponia 3: Goodbye Deponia".
The Rabbit's Apprentice / Night of the Rabbit

Game Designer and Narrative Designer
Germany, Hamburg, Daedalic Entertainment 2012
Involvement:
Evolved the story of The Rabbit's Apprentice, now known as Night of the Rabbit, together with the Creative Director Matthias Kempke. Wrote dialogue and hotspot text for the game while enhancing and developing characters through character sheets.
Bachelor Degree – Game Design & Graphics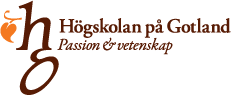 Student
Sweden, Gotland's University 2013
Involvement: Gained experience in 3D Studio Max, ZBrush, Unreal Engine, Torque2D, Adobe After Effects, Mocap, Final Draft. Worked with storyboarding, SCRUM, and within a production team while keeping strong communication in order to overcome obstacles.
Extra Curricular Courses
"Human rights and diversity in Serious Games"
Worked with identifying issues that relate to human rights and anti discrimination, relative to Game Design and Interactive Media.
"Film- and Script Analysis"
Studied under Elisabet Edlund, former teacher of Gotland's filmschool and part of the Ingmar Bergman Foundation.
Another Air

Game Designer
Sweden, Visby 2011
Involvement:
Created core mechanics for an unsold IP, held presentations and wrote sample cut-scenes.
---